Esthetics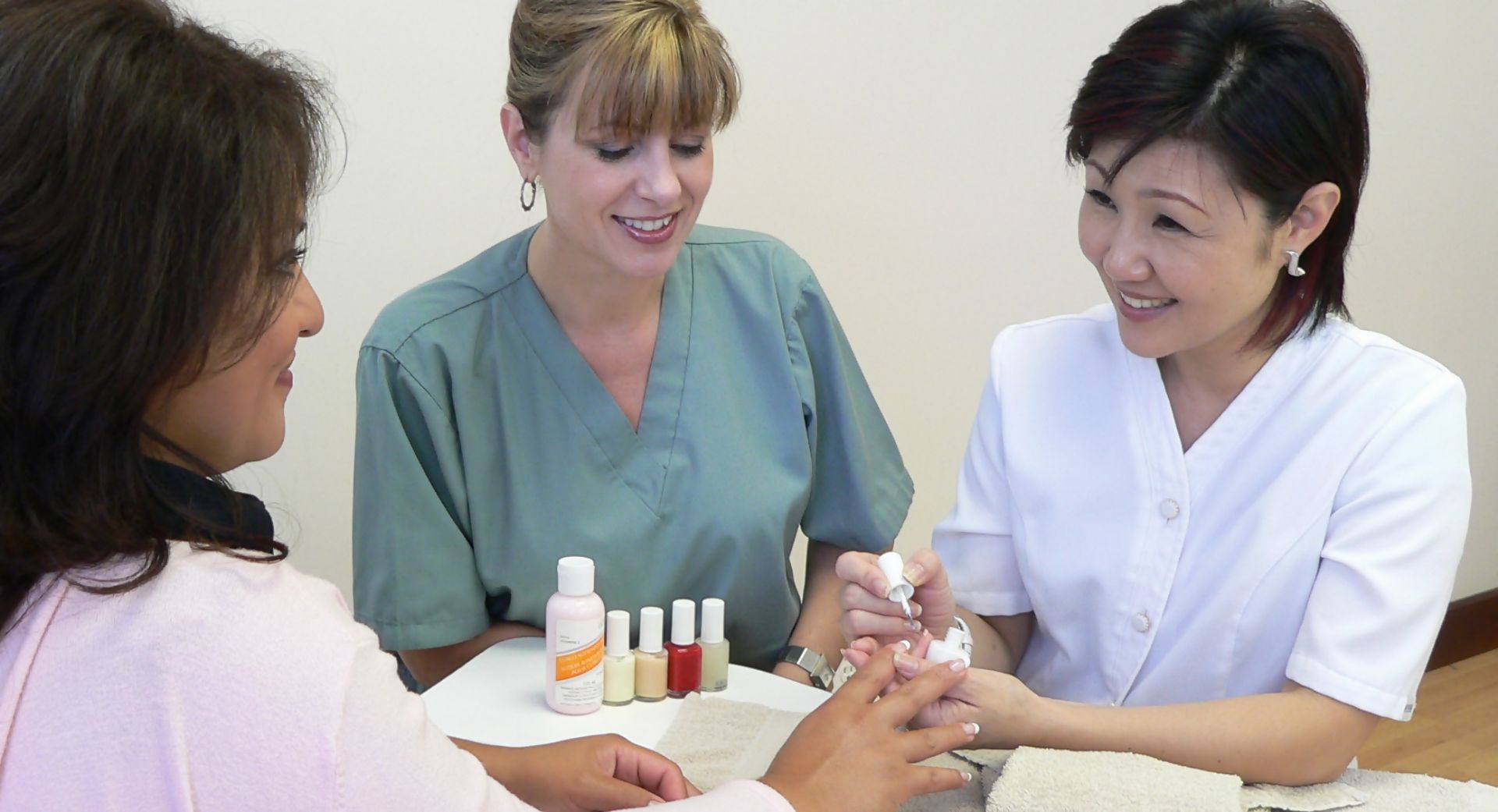 Tuition:

$9,998

Duration:

35 weeks

Books:

$500

Level of study:

Diploma

Other Fees:

$2,680
This program is for the person who wants to obtain all possible levels in the world of Esthetics, giving you limitless avenues to pursue after the completion of training.
Skin Care
Basic, Intermediate and advanced procedures
Theory
Anatomy, physiology, disorder and disease. Ingredients and product information. Health & safety; Hygiene, Sanitation and Bacteriology
Manicure / Pedicure
The art of manicures, pedicures, hands and foot treatments.
Nail Extension and Arts
Nail arts, tips, mends, overlays, silk, acrylic, gel and shellac.
Hair Removal
Professional methods of waxing, lash and brow tinting.
Makeup Images
Fundamentals of make-up, bridal-concepts and hair up-do, day, evening.
Body Care
European and Asian Techniques.
Aroma-therapy Facial & body care
Complementing the art of Esthetics with benefits of aromatherapy using essential oils
Business Management
Develop Business practice, Management and communication skills; Retail sales knowledge and customer services